(senior) Homologation Inspector
HCS (Hestocon Certification Services) is a designated Technical Service (TS). We execute witness (surveillance-) testing and inspections at motor vehicle manufacturers (and their suppliers) worldwide according to EC- and ECE automotive legislation on behalf of Type Approval Authorities (like RDW).
For our head office in The Netherlands we have an immediate opening for a Senior Homologation Inspector.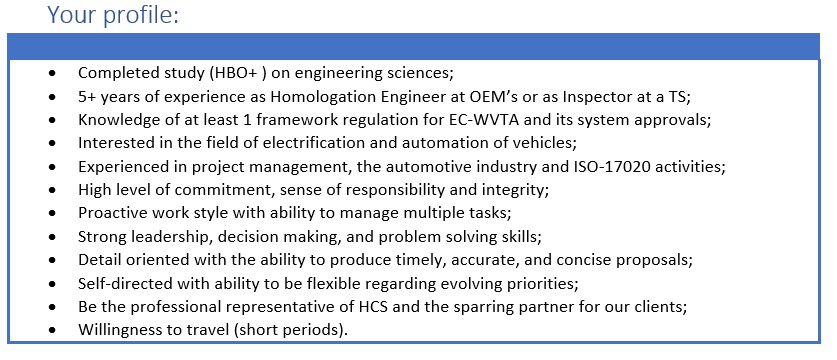 Interested? Please send your motivation letter and CV to info@hcseu.com
For more information, please contact our Technical Manager Gerard Giesen: +31 (0)76 – 203 1911